Restaurants & Bars
Wyndham Grand Cancun & Villas Resort gives you many wonderful restaurants and dining options to enjoy. All of your meals and beverages are now included with your stay. Dine with a view, enjoy live music or cozy up for an intimate dinner by candlelight. Irresistible fare, tempting elixirs and a wonderful atmosphere are the specials at every Grand Cancun Resort restaurant or beachfront bar. Weekly theme nights include a Mexican Fiesta and Beach Party, among others. For the healthy minded, all of our restaurants and room service now include low-calorie, low-fat and low-sodium selections. Spa menus are specially prepared by our chef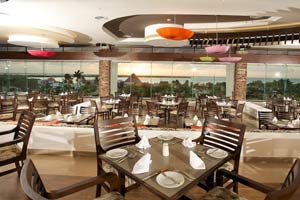 La Vista
Bar
Enjoy stunning views while enjoying your meal. Open for breakfast and dinner.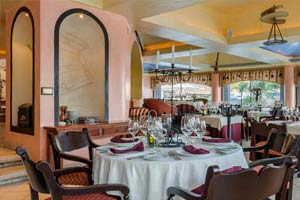 Da Vinci
Restaurant
Indulge in gourmet Italian cuisine in an intimate setting that surrounds you with replicas of the master's inventions and artwork. An excellent wine selection is available. The restaurant is open for dinner only; reservations and proper attire are required.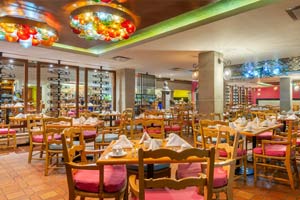 La Paloma
Á la carte or buffet style
Alive with true Mexican warmth and flavor, La Paloma serves breakfast, lunch and theme dinners á la carte or buffet style. WiFi Internet service is available in La Paloma and its new open-air terrace.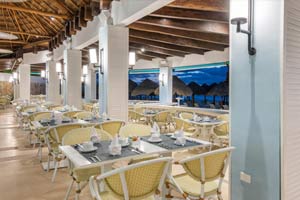 Pina Colada
Beachfront eatery
This beachfront eatery and bar overlooks the turquoise Caribbean and features American breakfasts and seafood and grilled specialties for lunch.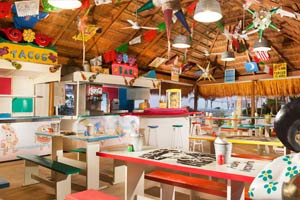 viva Mexico
BBq
Offering steaks and tacos on the BBQ, this casual eatery is perfect for the entire family. Open daily for lunch and dinner.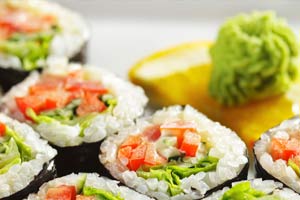 Sushi BAr
resh sushi, rolls and sashimi
Treat yourself to a succulent selection of fresh sushi, rolls and sashimi, as well as refreshing beverages to quench your thirst, while you enjoy a spectacular ocean view.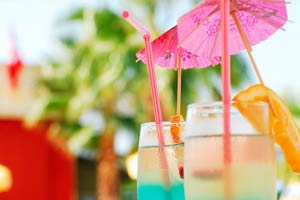 Kuku's Beach Bar
18 and over
Sip a tropical cocktail in the exotic atmosphere of our spectacular beach bar exclusively for guests 18 and older.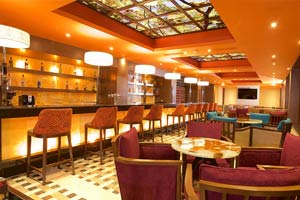 Lobby Bar
contemporary Mexican Bar
With a great martini menu, this contemporary Mexican bar offers live music in the evening, all in a cozy atmosphere. WiFi Internet service is available.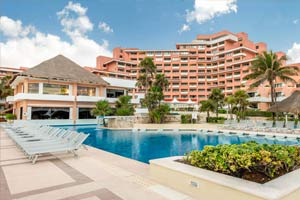 Pool Grill & Bar
Light Lunch
This eatery and bar serves light lunchtime specialties and features a full swim-up bar.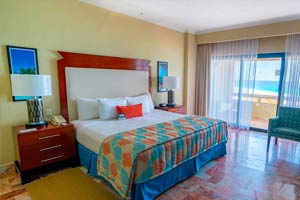 Guest Room Dining
24 Hour
If you choose to enjoy our delicious cuisine in the privacy of your room, 24-hour guest room dining is available. There is an additional $5 USD delivery fee for guest room dining service.